Top Wedding Scams
As a professional event planner for over 12 years, you can imagine that i've seen a lot! The purpose of this blog post is to shed some light on the TOP WAYS MY CLIENTS HAVE BEEN SCAMMED over the years by other wedding vendors. This is based on my real life experience as a professional in this field and my goal is to help prevent others from getting into the same situation.
1. Photography Resolutions
Did your photography package come with a CD or USB / Download of all your wedding photos?? Great deal huh? You can save some big coin by printing your own pics. But not if they are not giving you the full resolution files! This has happened several times to my clients (including to myself!), where they thought they were getting all their wedding photos in FULL RESOLUTION for their own printing and perusal post wedding, only to find out that they could not blow them up any larger then a 3 x 5 before becoming pixelated! Read the fine print with your photographer or get it spelled out clearly in your agreements that you are getting FULL RESOLUTIONPHOTOS so that you can make large-scale prints. In addition, it's also a good idea to ask for a print release letter so that you don't run into any issues when you go to print your own pics. Places like Costco and Walmart will often ask for a print release when they see professional photography coming through. I personally recommend opting for photographers that allow you to do your own printing vs having to purchase each pic from them directly. The costs of the latter really add up!
2. Special Lighting & Effects Packages / Get What You Paid For
DJ and lighting companies in my experience have been notorious for selling fancy special effects and lighting packages upwards of $2000 and not producing all agreed upon items onsite the day of the event. A lot of my young couple clients want that "party feel" for their special day so they sign the dotted line on these special effect lighting packages, without really having a clue about what they are getting. This is where having a Day of Event Coordinator (like myself :) onsite can really be a super help, as I have copies of clients vendor agreements on site and I ensure that they are getting what they are paying for. I just had a client this summer who paid for a $2500 special effects package and not even half of what they paid for ended up onsite! Be mindful of what you are ordering and check to ensure you get it!
3. Amateur DJs / "Included" DJs
You will notice a HUGE difference in costing among DJs in this industry. This is not to say that a more expensive DJ is better then $500 one; however ask your DJ about their skill set, style and technology. I have run into more and more banquet halls that include DJs in their packages. This is usually a great bargain; however make sure that you like the DJ that you are mandated to use in house. I have run into "old school" DJs with these cases of CDs and don't even have a mixer! Hard song starts and stops with no mixing and fades is not (in my opinion) a DJ :) If you are just looking for someone to play CDs, then you may be ok with the budget or "included" DJ option; however if you want someone who pays attention to your crowd, gauges what gets them going and keeps them going, ensure you go and see / listen to your DJ and make note of their set up. Pick a DJ that gets the vibe for your special day.
4. DJ is not an MC (Master of Ceremonies)
I find that my clients focus a lot on finding the right DJ; however neglect to find the perfect MC. Some assume that the DJ can couple as an MC. In many cases the DJ will couple as an MC; however I STRONGLY suggest that you check them out and see their MC skills in person or just judge from your meet and greet if they have that outgoing personality to catch a crowds vibe. Someone can be great behind the mixer but horrible at pronouncing names, engaging a crowd or keeping on track. It's also a lot of work for 1 person to DJ and MC. I encourage clients to hire a professional Master of Ceremonies of their event OR delegate a close friend / relative that you know will do a good job. In the case of my personal first wedding (before I was an event planner and knew better :), my DJ totally BOTCHED my grand introductions. He announced my (now ex) husband and I by my maiden name instead of our new married name, called 4 names at a time instead of 2 and completely messed up the order of our family coming out of the doors for our grand entrance. Once again, a benefit to having a family friend / relative do the announcing is that they will actually know who the people are and be able to stay on track and ensure no mistakes.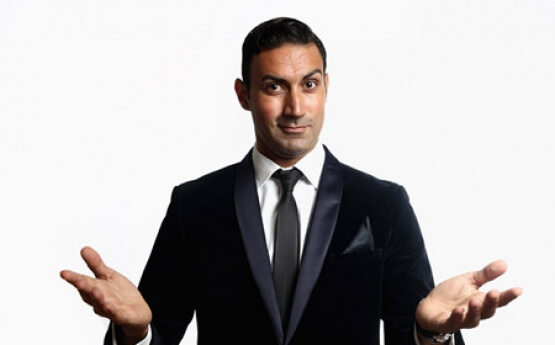 5. DIY Decor Gone Wrong
Well, thankfully (or not), I'm able to add this scam to the list because of a very recent experience. I had a client hire a supposed "experienced" decor company to provide centerpieces for her special day. They were these (very pretty) tree-branch style arrangements that had those glass hanging candle holder ball thingy's hanging off of them. The problem was that the candle they provided was not suitable for this type of glass holder - especially when being hung with a melt-able fishing line. The candles (oil style) overheated to the point where the glass balls were burning / catching fire and melting the plastic fishing line so the glass balls would fall off the tree branch and onto the table; making a huge mess and a fire hazard!
DANGER!
In similar news, I have had SEVERAL outdoor weddings with decor that was not well thought out. Candles do not work well outdoors. They struggle to stay lit in even the most gentle of winds. In addition, those large mirrors and glass panel doors / guest seating charts are a hazard waiting to happen. Between outdoor winds, children, guests bumping into them, etc. these always make me nervous! Save yourself the money and the potential embarrassment and opt for the foam core boards or another creative solution!
Lesson for you - hire a professional! Test your DIY solutions out. If a decor company is providing something; they should be responsible for set up to final presentation i.e. they should be lighting the candles they provide themselves.
These are REAL photos and videos, LIVE from my disaster DIY client's wedding candles gone wrong!
6. Flowers Not As Shown
Oh this one is good and soooo common, especially with the trending blush pink wedding theme movement. I have had TONS of clients disappointed with the end flower arrangements they are being given by their florists. From one bride who ordered "blush pink" and got "Barbie pink" to countless others who thought they would get more expensive and delicate, garden style bouquets of flowers (like peony's) and got roses, carnations and hydrangea, it is SOOO IMPORTANT that you get agreements with your florists that stipulate exactly what flowers are to be used, the quantities and attach photos / colour swatches in your agreements. Clients are getting scammed, thinking they are going to get these pinterest perfect garden bouquets of their dreams, only to end up with more fillers and cheap flowers then they thought they bargained for. Be clear on what is a MUST and a MUST NOT. If you don't like carnations, make sure you are clear on that. Florists are notorious for cutting corners to save a dime by skimping on the provided flowers. Remember: flower colours cannot generally be guaranteed and vary greatly based on season. Pick your flowers, themes colours etc. based on the time of year of your wedding and what is in season and reasonable within your budget.
SIMILAR LOOK, VERY DIFFERENT PRINCE POINTS!
Carnation Average Cost ~ $2 VS. Peony average cost ~ $6
pink BLUSH
7. MIA & Unprofessional Limo Drivers
I'm not sure what is going on in the limo business but this wedding season alone I had 1 bus company mess up on dates, 1 limo company just completely no show and 1 more that got into an accident on the way to the ceremony with the bridal party in the back seats. I'm not sure what to suggest to my clients in this regard other than to book professional companies and read reviews / get personal and professional recommendations. Confirm all your details in advance (maybe multiple times?) and also ask for your drivers personal contact information in advance of your special day so that you have a person to call. A month of coordinator can be a great value in finalizing these details with your vendors to ensure that everyone is on the same page.
Well my friends, I will continue this blog post in time as I come across more challenges. For now, BEWARE of the above common issues my clients are experiencing. Don't make the same mistakes. Most importantly, HIRE A WEDDING PLANNER / PROFESSIONAL DAY OF COORDINATOR that can help you navigate this tricky system and support you. It will be likely the most affordable and BEST decision you make for your special day!

Connie Butera
Perfectly Planned Parties
Event Planner & Officiant
connie@conniebutera.com
www.conniebutera.com
416.885.9709
Servicing the GTA, York Region, Simcoe Region & more!